Inside look at a Royal Oak loft, Troy Street Lofts unit, with pictures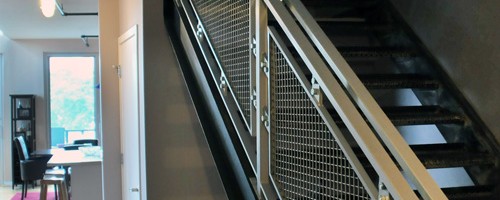 Ever drive by the Troy Street loft building in Royal Oak and wonder what the units look like on the inside?
For the those that have been fortunate enough to see one first hand, the memory is likely etched permanently in their minds. Those that have not had the opportunity, the pictures below are for you.
The Troy Street loft building is located 614 South Troy Street in Royal Oak. Each unit offers high ceilings with tons of natural lights from large windows. The large open area layouts create a stunning urban feel that is unique to these two story type loft units.
For more information on this unit, other available units or other loft buildings in Royal Oak, please
contact Kortney Glassford at 248-677-1414.
You can follow any responses to this entry through the RSS 2.0 feed.