Royal Oak St. Patrick's Day Parade – March 10, 2012
Event - Date & Time: Saturday, March 10, 2012 - 11:30am - 12:00pm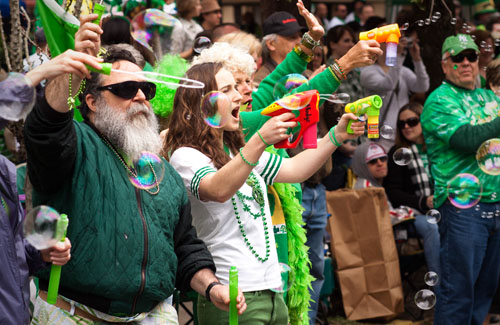 The Norman O'Brien Division of the Ancient Order of Hibernians will host the Saint Patrick's Day Parade in Royal Oak on Saturday, March 10, 2012. The parade is an event to honor and celebrate Irish family traditions to include demonstrating Irish pride and heritage.
The parade route will begin at the Royal Oak Middle School parking lot and proceed south on Washington, passing the judges/announcer reviewing stand at the intersection of Sixth and Washington, turn west on Seventh St. and end at the St. Mary Church/School parking lot. Parade organizers estimate approximately 300 participants and approx. 2,500 -3,500 in attendance.
Plan on coming early to find a good spot to watch the parade!
You can follow any responses to this entry through the RSS 2.0 feed.