Loft Lighting – Vintage Modern Collectible Chrome Searchlight
Looking for both a functional light source and a modern show piece for that difficult area to brighten up in your loft? A modern searchlight might be the perfect unique item to add to your loft environment. There are many options on the market at various price points, each with there own set of characteristics. Some searchlights feature louvers, some are shorter table-top in height, and there are wide variety of color options as well - such as black or chrome legs. Most searchlight stands are adjustable in height as well. Below are few models in the $100-$200 price range with links to find them online.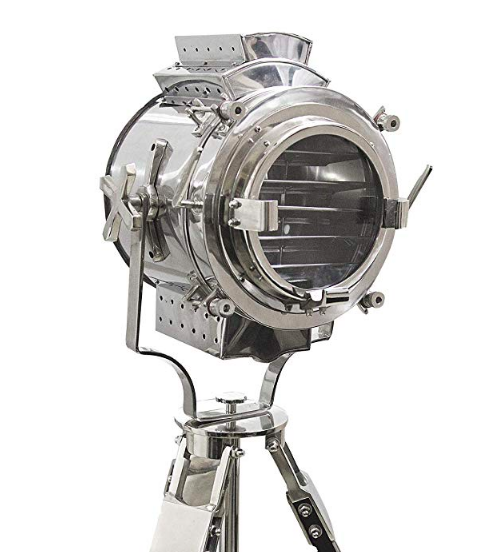 Very similar searchlight model with chrome legs - available on Amazon
You can follow any responses to this entry through the RSS 2.0 feed.